Tipsy Tea Party-Ellon
Thank you to everyone involved in making our Tipsy Tea fundraiser in Ellon such a great success. Special thanks to the two ladies from Ellon Co-op who volunteered their time to come and help out on the day. In total we raised £1400 for Home-Start Garioch which is a fantastic amount! We hope you all had a great time!

Annual Quiz night
Dear Volunteers, Staff and Trustees, Rotary Inverurie and all our guests. A big "Thank You" from all of us at HomeStart Garioch for all your support, help and generous contributions towards the success of our Annual Quiz on Friday 12 May. We raised £558. Next year's quiz is booked for Friday 11th May 2018 at the Town Hall, Inverurie, and we look forward to welcoming you once again to the HomeStart Garioch Annual Quiz.
Ellon Farmers Market
Thank you to all who bought tickets for our Hamper. We raised £205 towards Home-Start Garioch.
Ellon Gala
 We raised £121 towards Home-Start Garioch at the Ellon Gala. Thank you to all who contributed.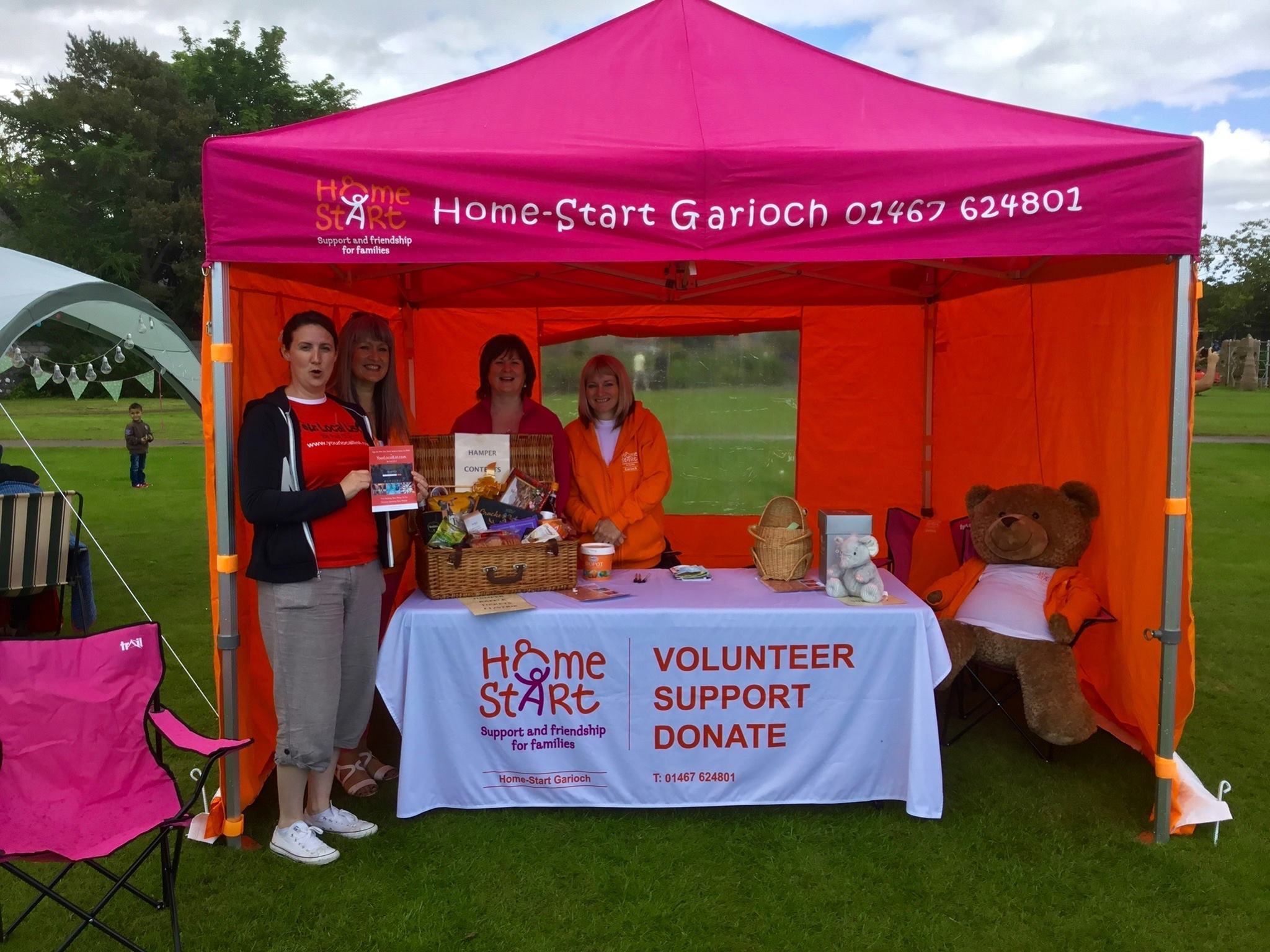 Inverurie Farmers Market
We raised £151 towards Home-Start Garioch. Thank you to everyone who purchased a ticket for our Hamper and lucky dip.